Personal Prayer Ministry Crisis Resources…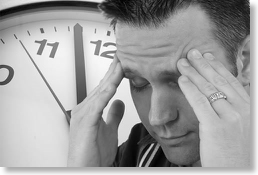 Contemplating suicide? homicide?
Are you emotionally "at the end or your rope?"
You don't know what to do?
Then you need to ask for help!
Please take at least one of these steps immediately
:
• Call your local crisis hotline. Most cities have a 24 hour crisis line. The phone number is usually listed in the telephone book on the inside front cover. If you don't have a phone book, call the operator and ask to be connected to the crisis line.
• Call 911 (Available in most areas to reach police or ambulance.)
• Call your family doctor or hospital emergency department, or your pastor or priest.
• Call a trusted friend or relative... ask them to talk with you or come over right away.
• Or contact one of the following resources:
The love of God can touch and transform anyone, anywhere, at any time. However, Personal Prayer Ministry is not intended to circumvent appropriate medical treatment, but rather to complement it, by addressing foundational spiritual issues, which can help bring wholeness to the physical, emotional and mental aspects of our lives.

While we desire to minister the love of God to those in need, if you suffer from a serious mental health disorder such as schizophrenia, bi-polar manic-depression, or PTSD, these disorders require suitable mental health treatment. We do not provide assessment, diagnosis or psychiatric treatment. Any medication questions need to be addressed by your family doctor or psychiatrist.

We are not able to respond to emergency crises such as child protection, trauma, domestic violence or sexual assault. Please contact your local authorities or crisis hotline. In situations where trauma has occurred, crisis intervention and assessment by a local mental health professional is strongly advised. Subsequent Personal Prayer Ministry can be very beneficial in facilitating your journey of healing.