Welcome to Personal Prayer Ministry!
Our background and circumstances may have influenced who we are, but we are responsible for who we become.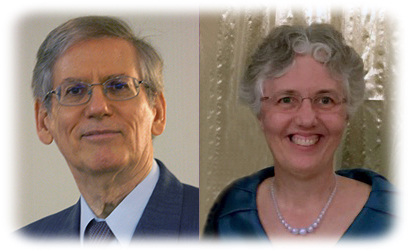 We love seeing lives transformed through
Personal Prayer Ministry
!
We work together as a husband and wife team, as prayer ministers / healing prayer facilitators, ministering the love of Christ to hurting individuals.
We meet with people from all backgrounds, whether Protestant, Catholic, non-denominational or still seeking. With God, all things are possible!
Personal Prayer Ministry
is a blended Christian ministry for individuals of all backgrounds who are seeking focused spiritual help to overcome life's hurts, in a gentle, compassionate manner.
• It is
personal
:
it is ministry to a hurting individual in a personal, caring manner
• It is
prayer
:
it is focused prayer through which the living Christ touches deep hurts
• It is
ministry
:
it is serving another individual in the spirit and love of Christ
Personal Prayer Ministry
includes discussion and healing prayer into the foundational areas of one's life:
• Generational/family of origin issues
• Core beliefs
• Emotional wounding/addictive patterns
• Release from oppression
Personal Prayer Ministry
employs focused questions and "listening prayer" to unveil:
• Disempowering negative core beliefs
• Resulting "structures" and life patterns
• Replacing ungodly core beliefs with empowering truths and identity revealed by God
Personal Prayer Ministry
is similar to what has been called "Pastoral Care Prayer Healing" or "Prayer Counseling":
• A blended approach, incorporating the experience of many years of pastoral ministry
• Employs principles gleaned from such noted Christian counsellors and authors as John and Paula Sandford, Francis and Judith McNutt, Leanne Payne, Charles Kraft, Neil Anderson, Ed Smith, Karl Lehman, James Wilder, Andrew Miller and others
Appointments
: We meet with individuals or couples for ministry sessions via Skype, WebEx, FaceTime or telephone, nationally or internationally.
Please check out our website by clicking on the various menu item buttons at the top of the page, on your computer, or tap on the "Menu" button at the top right on your mobile device.
Feel free to
contact us
if you have any questions.
May God bless you!
Roger and Sheila Rayner